Sea-Hub Inspection Services is serving a wide range of demanding customers in Petrochemical, Refineries, Ship Repair, Shipbuilding and Aero-space industries. You can depend on us for all your Marine Survey, Hull Inspection, Ultrasonic Thickness Measurement Survey, Non-Destructive Testing, Heat Treatment, Hardness Testing and Inspection Services.
All our team mates are well knowledgeable in working with international surveyors and floating staff. They are committed to find better ways to meet client's needs, make right judgments, adhere to safety norms and deliver high quality services in time.
Resons to use Sea-Hub Inspection Services
We remain at the forefront of NDT by continually investing in equipment, technology and our people. Experience Sea-Hub's advantage! Our services operates a full range of state-of-the-art computerized inspection tools utilizing ultrasound technology and delivering unparalleled accuracy and resolution. As all data files are stored on digital media and data review by client on 3rd party can be performed remote by emailing data files.
.
Advantage of AUT over conventional UT it is more reliable, efficient and accurate method for girth weld inspection specially on a large range of diameters and wall thicknesses of oil and gas pipelines. Fast recycle times combined with real time data allows for immediate weld interpretation and data feedback to the contractor resulting in reduced repair rates and higher quality welding.
ADVANCE NDT SERVICES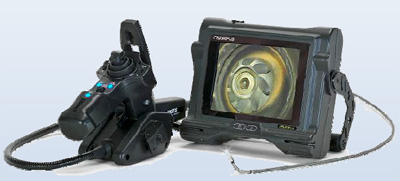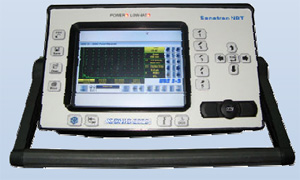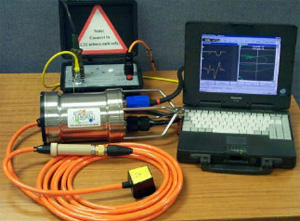 NDT SERVICES
GAMMA / X-RAY RADIOGRAPHY.
ULTRASONIC FLAWTESTING.
MAGNETIC PARTICLE TESTING.
LIQUID PENETRANT TESTING.
EDDY CURRENT INSPECTION.
HARDNESS TESTING.
POSITIVE MATERIAL INDENTIFICATION.
FERRITE MEASUREMENT
VISUAL TESTING
NDT LEVEL III CONSULTANT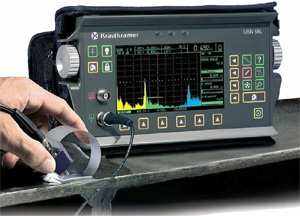 MARINE SERVICES
ULTRASONIC THICKNESS MEASUREMENT.
BOTTOM PIT INSPECTION.
HULL VISUAL INSPECTION.
VOYAGE INSPECTION.
STRUCTURE CONDITION ASSESSMENT.
LIFE EXTENTION SURVEY.
STEEL INSPECTOR.
ROPE ACESS INSPECTION.
PAINT THICKNESS MEASUREMENT.
UNDERWATER INSPECTION.
ANODE INSPECTION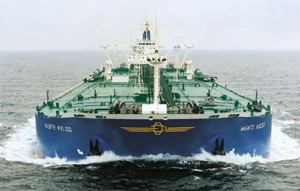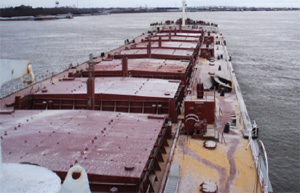 OTHER SERVICES
POST WELD HEAT TREATMENT.
PRE HEAT
WELDING INSPECTION
WELDER PERFORMANCE QUALIFICATION TEST (WPQT)
ELECTRICAL & INSTRUMENTION INSPECTION
PAINTING & COATING INSPECTION
QA/QC MANPOWER SUPPLY
DEVELOPMENT OF VENDOR INSPECTION REQUIREMENTS
ULTRASONIC THICKNESS MEASUREMENT SURVEY
Ultrasonic Thickness Measurement Surveys (U.T.M.) on Ship's Hull Structures during
Ballast Voyage using Riding Crews
Voyage using Rafting
Alongside Repair Quays in Ports
Dry docks
UTM SURVEY TYPES
HULL INSPECTOR SUPPLY
We are able to supply qualified and experienced welding inspectors & QA/QC engineers, inspectors to the Ship Owners/Shipyard when the vessel arrive for repair work/Project (Ship Conversion). These inspectors will assist the Ship Owners/Repair Manager in looking out for the hull structure defects and the overall condition of their vessels
Steel Weight Estimation & Repair Plan
Renewal planning by indicating condition of steel,
Highlighting areas of serious wastage, fracturing or buckling based on gauging results,
Visual inspection & photography.
Indicating cropping lines for renewal or re-coating and if necessary,
Calculation of steel weights
Providing draft reports at sea during ballast voyage,
Thus informing Ship Owner in advance, prior to drydocking or lay-up
Riding Crew Welders for Minor Steel Repairs
We provide qualified "Class-Approved" Welders to carry out weld repairs during ballast voyages in order to rectify any outstanding "Condition of Class" items or any structures found defective during Close-Up Survey.
Bottom Shell Pit Mapping
Mapping the extent and severity of individual pits by way of systematically checking pitting corrosion in each bay
Close-Up Survey
Visual examination and U.T.M. gauging of ballast tanks carried out during ballast voyage using either flotation rafts or Rope Access techniques

ROPE ACCESS / RAFT METHODS (UTM)
The rope access method is a very cost efficient way of accessing any type of high rise structure or any type of awkward space. Proper training and safety guidelines are essential to succesfully carry out a Rope Access job.
Rafting operations are commonly used in cargo tanks of crude oil tankers where the tank is filled with water and a dinghy is utilised to move around.